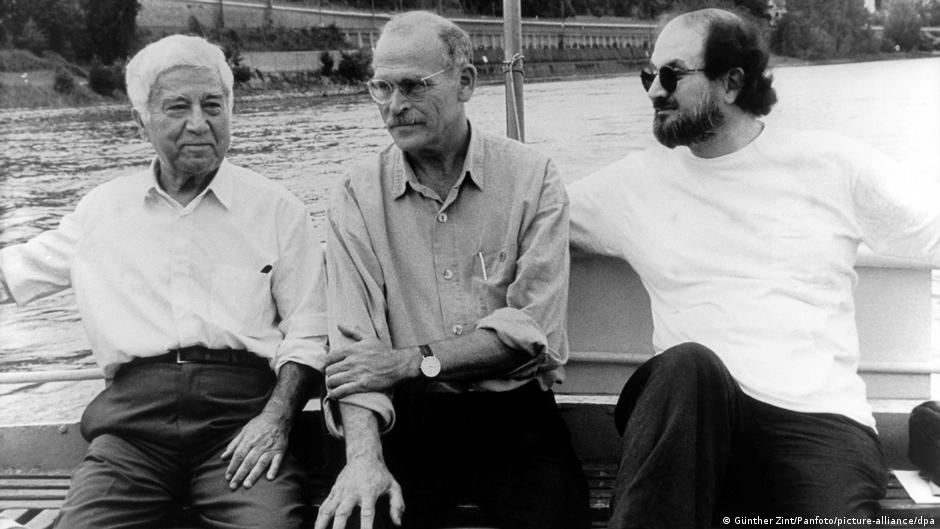 Sahand Sahebdivani
It was about a decade ago when a friend took me to the Aziz Nesin Cul­tur­al Cen­ter in Istan­bul for a cup of tea. He was a fast walk­er, a the­ater mak­er and an intel­lec­tu­al with all the prop­er left­ist cre­den­tials. We were just pass­ing Istik­lal street when a few young guys stopped him to sell him a local com­mu­nist paper, which he bought after a short discussion.
So you're an Iran­ian refugee. Now tell me, are you a lib­er­al or a communist?
"They're idiots, ten euros! I told them no artists or any­one from the work­ing class can afford their paper."
I knew he was speak­ing about him­self. In the pre­vi­ous days he had shown me the art of eat­ing deli­cious but sim­ple meals for very lit­tle mon­ey, going to Istanbul's lit­tle hid­den eateries.
"You bought it though, why?"
"Because they still have their ideals, I don't want them to lose hope."
In the cul­tur­al cen­ter he ordered two fin­cans of tea and intro­duced me to the wait­er as an artist who had fled Iran as a young kid. The stern wait­er nev­er smiled, but had a ques­tion ready for me:
"So you're an Iran­ian refugee. Now tell me, are you a lib­er­al or a communist?"
"My father was a com­mu­nist!" I told the guy. "That's how we escaped, with his Kur­dish com­mu­nist con­tacts smug­gling us over the moun­tains, from Iran to Turkey."
"He's a tricky one," the wait­er told my friend. "I asked him if he's a com­mu­nist, and he deflects by talk­ing about his father!"
I wasn't ashamed at not being able to answer his ques­tion, but I did feel like a fraud sit­ting in the Aziz Nesin Cen­ter with­out hav­ing read his work. A few years before, I had tried to find his books in the cen­tral library of Ams­ter­dam. The com­put­er told me they were avail­able in Turk­ish, Per­sian and, curi­ous­ly, in Por­tuguese. Not find­ing his work in a lan­guage I was com­fort­able read­ing, I had post­poned being intro­duced to the works of a writer my father had often talked about when I was grow­ing up.
Sad­ly, it seems the fat­was of reli­gious fanat­ics live on after their deaths…
Last Fri­day it was clos­ing time at Mezrab, the cul­tur­al cen­ter I cofound­ed in Ams­ter­dam. The place was almost emp­ty. Two young Turk­ish men were hav­ing a beer with me at the bar. I asked them if they had heard the news. They looked at me quizzically.
"Salman Rushdie being attacked and almost killed on stage in New York."
The guys were young left­ists, like the ones who would sell papers on Istik­lal street or serve strong cups of tea in cul­tur­al cen­ters. But they were too young to remem­ber Rushdie's Satan­ic Vers­es or the fat­wa the Iran­ian Aya­tol­lah Khome­i­ni had spo­ken over him in the last year of his life.
Then I asked them if they knew who Aziz Nesin was and how he was almost killed. Of course! they replied, our most impor­tant writer. Hat­ed for being a com­mu­nist, an intel­lec­tu­al, an athe­ist, an Ale­vi. It was in 1993 when a fren­zied crowd left the mosque in the city of Sivas, in cen­tral Turkey, to go to the hotel in which Aziz Nesin and oth­er artists, most­ly Ale­vi, had gath­ered for an event. The mob attacked the hotel for eight hours with­out the police inter­ven­ing, final­ly man­ag­ing to burn it. As many as 37 peo­ple died in the fire. Aziz Nesin, by then an old man, escaped by climb­ing down a lad­der, but even when he did so the fire­men who were sup­posed to help him rec­og­nized him and attacked him.
All this was true, but there was some con­text the young men didn't know. The final cause of the anger of the reli­gious mob towards Aziz Nesin, who after all was an intel­lec­tu­al and athe­ist, had been his wish to trans­late and pub­lish Rushdie's The Satan­ic Vers­es in Turkish.
Aziz Nesin sur­vived the attack, even if 37 oth­ers died. Rushdie hope­ful­ly will sur­vive the bar­barous attack of August 12th, even if thou­sands of oth­er intel­lec­tu­als in my native Iran did get killed by the same Aya­tol­lah who issued a fat­wa against him. And when one day, hope­ful­ly years from now, Rushdie dies, his com­plex and irrev­er­ent lit­er­a­ture will live on, just as the sub­tle poet­ry of Nesin does today. Sad­ly, it seems the fat­was of reli­gious fanat­ics live on after their deaths, too.
This col­umn first appeared in Raseef22, an inde­pen­dent Ara­bic lan­guage media plat­form stand­ing at the inter­sec­tion of iden­ti­ty, democ­ra­cy and social jus­tice, and is pub­lished here by spe­cial arrange­ment with the author.